Hot Trend: Double Islands in the Kitchen
As work from home and remote learning remains commonplace in the wake of the pandemic, more and more households are watching their kitchen turn into a more versatile flex space than ever before. No longer is it a place just for food preparation and mealtimes, but now the kitchen acts as a home office, virtual classroom, entertaining space, and so much more.

Per the National Kitchen and Bathroom Association (NKBA), interior designers are seeing the size of the average kitchen expand by 20-45%, whether that be through an addition to the footprint of the house or by taking over space in other rooms. Alongside this trend toward larger kitchens, creative solutions in counters has given rise to the popularity of multiple islands.
For most households with two islands, one serves as a food preparation place, while the other might be used as seating for meals, a buffet for entertaining, or as an office or school desk.
Two islands also creates more storage space in the kitchen. Appliances such as wine fridges can be built into the island or the height adjusted to better suit what's needed of that surface. The best height for standing and cooking may not be the best height for sitting and eating, after all!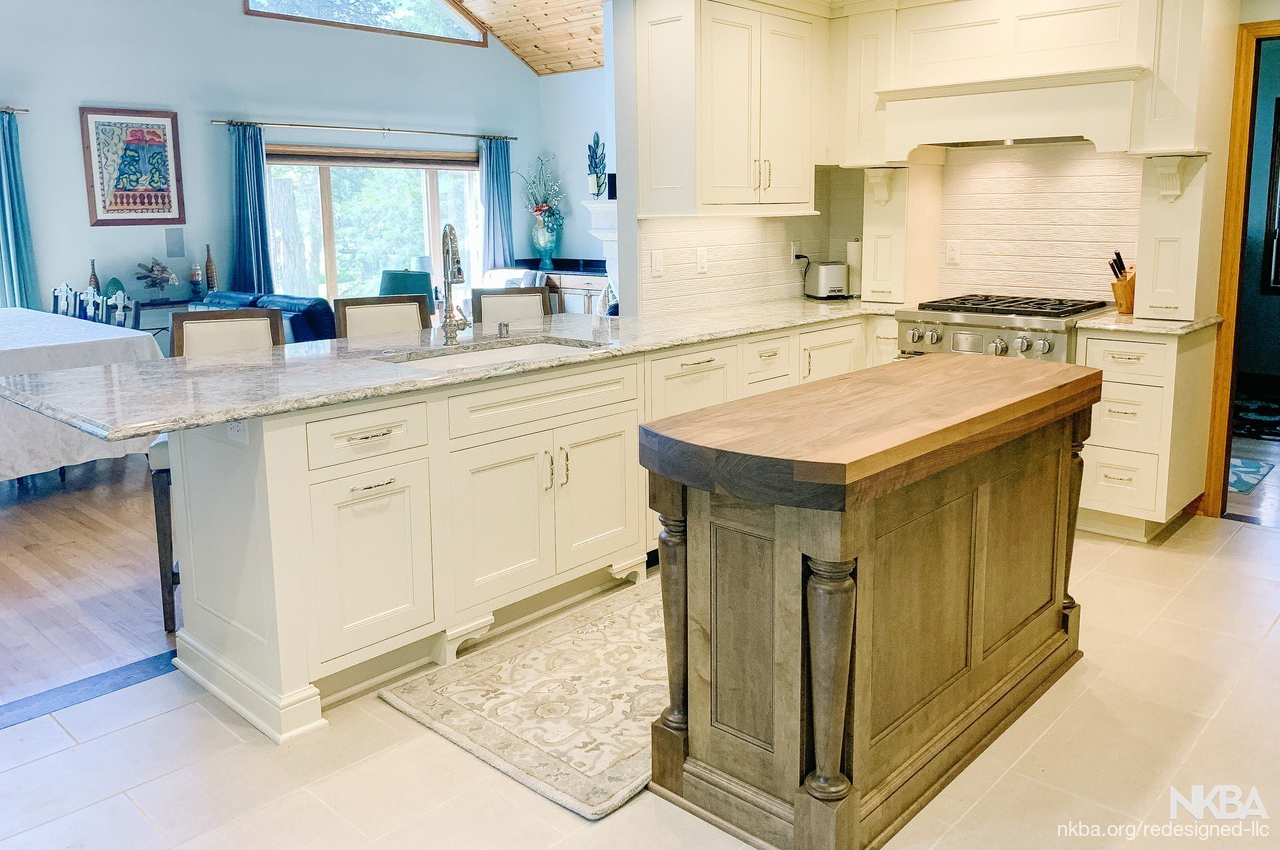 Multiple islands can be used to create symmetry or mismatched to form a defined focal point in the kitchen.
Some designers might also use an extra island to help control the flow of traffic in the kitchen. Having multiple "escape routes" prevents everyone from getting jammed up in the same place or can help guests immediately understand where the place to sit and chat is.
And here's the best news: you don't need to have an exceptionally large kitchen to have double islands. The flexibility of this design choice means that the design can be customized to fit even in a kitchen as small as 10×10 feet. Islands that are narrow or no larger than the standard dining table are a popular choice for small spaces.
If you're in the process of redesigning your kitchen, considering a second island may be the solution for you.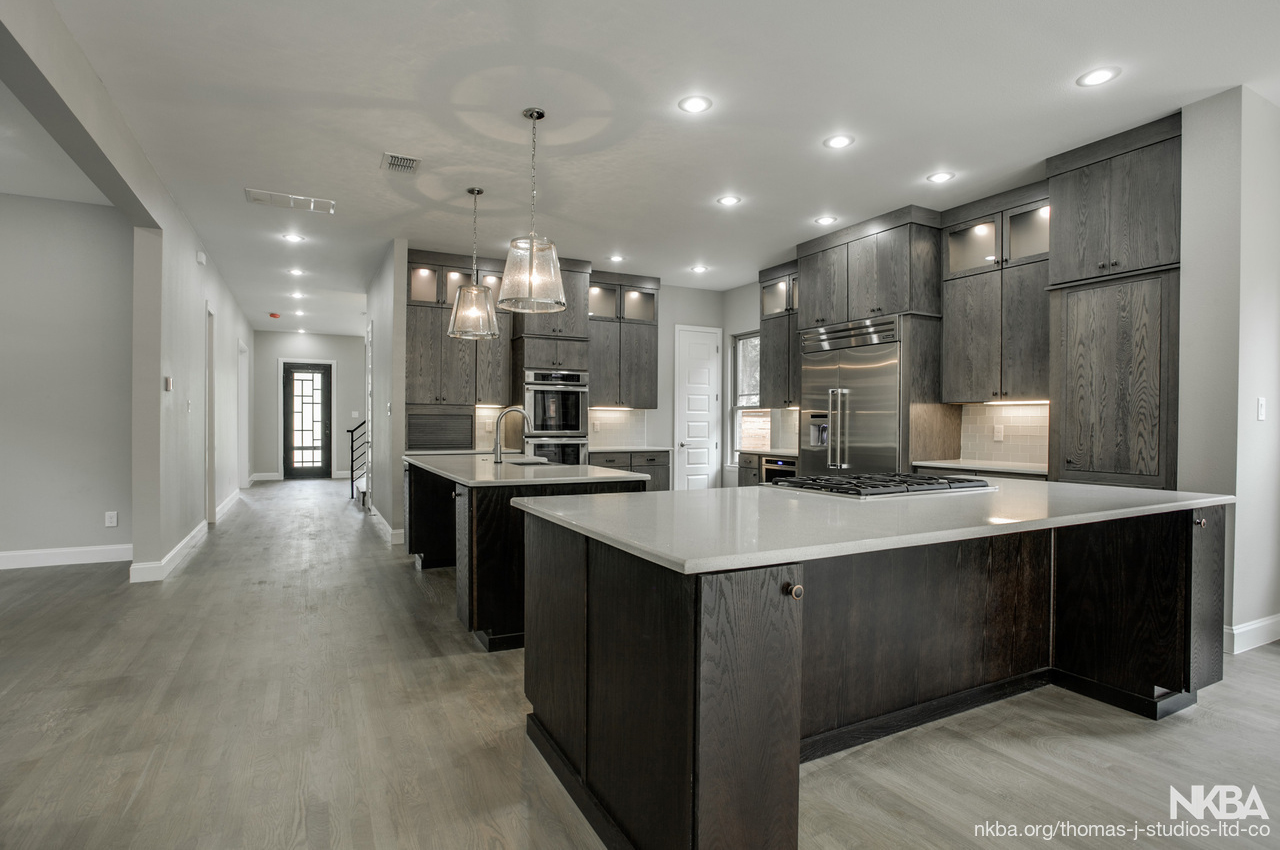 Ready for an upgrade to your kitchen? Contact Kitchens By Oaks at 585.349.8100 to schedule your free design consultation today!