Increase Your Home's Value With a Kitchen Remodel
Most families spend a lot of time in the kitchen. It seems to be the central meeting space in the house. Eating, playing games, socializing, studying, and of course, cooking are all done in the kitchen. When considering upgrades to your home, the kitchen is a great place to start. Not only will you increase the intangible value of improving a room that gets a lot of use, but you'll also increase your home's overall resale value.
The ROI on your kitchen remodel depends on the materials you choose, the type of remodeling you do, and the company you hire for remodeling. On average, a midrange major kitchen remodel will allow you to recoup about 59% of the cost. A minor kitchen upgrade lets you recoup around 78% of the cost.
Features With the Highest ROI
When choosing your kitchen upgrades, some features affect your ROI more than others. The following five improvements will yield the highest return on your investment.
New Cabinet Hardware
Replace old hinges, knobs, and drawer pulls to easily and inexpensively update the look of your kitchen. It's a cosmetic change that doesn't cost much and yields 85-100% ROI.
Cabinetry
Improve your kitchen storage and the décor of your kitchen with new cabinets. The expected ROI from updated cabinetry is 80-100%.
Upgrade Countertops
Investing in new countertops makes a huge change in your kitchen. Quartz and granite are more costly, but most homeowners are happy that they chose them for their appearance and functionality. Even less expensive options are a good investment in your kitchen. New counters generally yield 60-80% ROI.
Add an Island
If the design of your kitchen can accommodate an island, it really elevates the functionality of the space. ROI for a kitchen island is 60-80%.
New Appliances
Updating old appliances to new energy-efficient ones with a cohesive look that complements your kitchen can do wonders. The expected ROI from new appliances is 60-80%.
Other Kitchen Improvements That Positively Affect ROI
While the following renovations do add to your ROI, their impact is lower at 50-65%. These kitchen improvements include new lighting fixtures, backsplashes, creating an open-concept kitchen, replacing flooring, and overhauling your plumbing.
Hiring Professionals
When it comes to kitchen renovations, it is advisable to use a professional contractor with experience in kitchen remodeling. The process can be very involved, and it is best not undertaken as a DIY project. Research professionals in your area, and check reviews of their work on Google, Yelp, Angie's List, and the Better Business Bureau.
Get more than one estimate for the work. Make sure that the contractor you are considering is properly licensed and insured. Ask to see samples of their past work, references, and ask what kind of communication you can expect throughout the process.
Increase your home's value with a kitchen remodel from Kitchens by Oaks. We are licensed and insured, have examples of our work on our website, and can provide references from our satisfied customers. Call 585-349-8100 to set up a free consultation today!
Source: Homeadvisor.com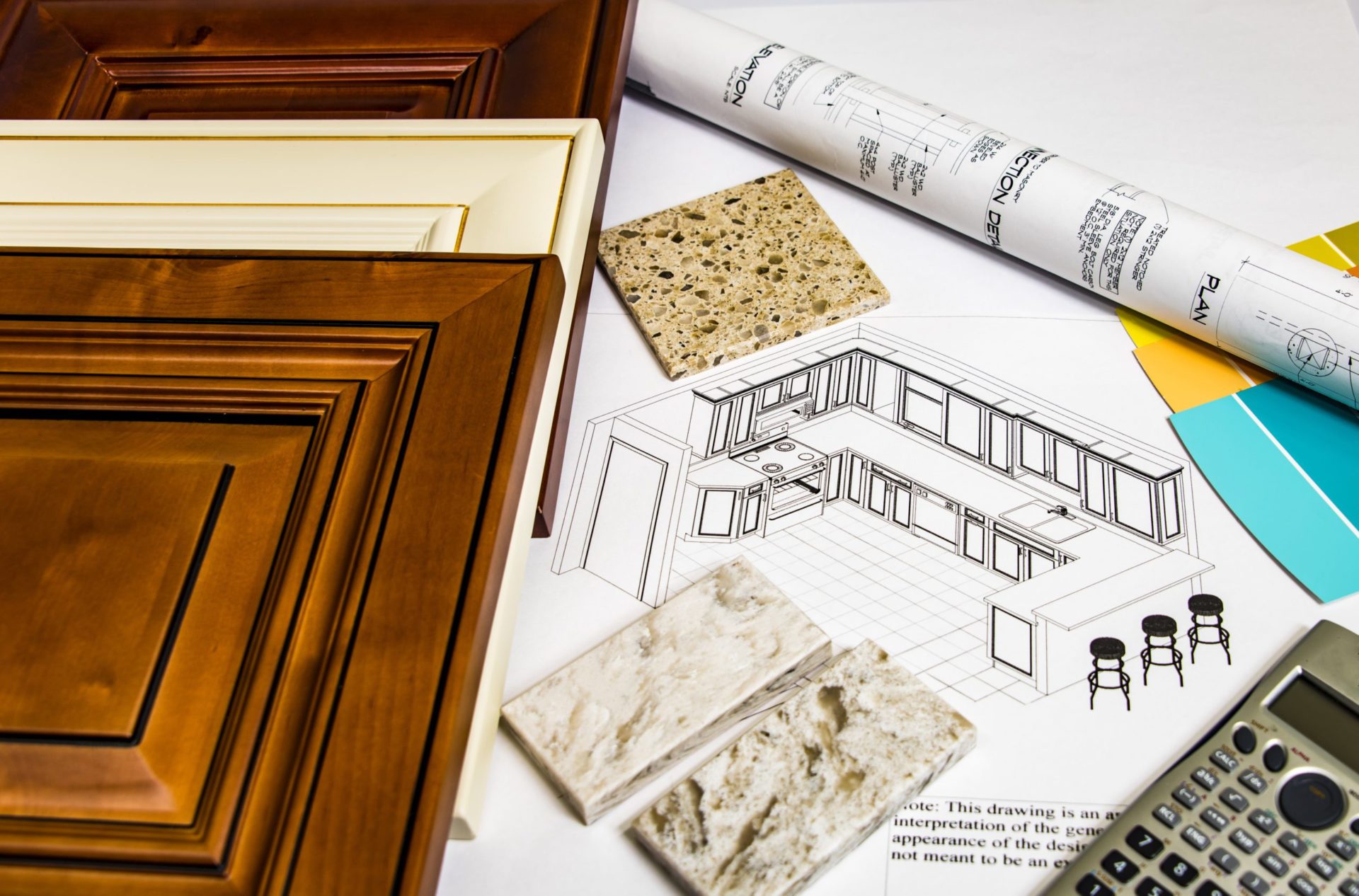 Microwave
Do you dread cleaning the microwave? It's not as difficult as you think. Simply place ½ cup water and ½ cup white vinegar in a microwave-safe bowl. Microwave on high for about three minutes or until it comes to a boil. Wait for the microwave to cool, and then wipe down the inside with a clean, damp cloth.
Oven
Many ovens have a self-cleaning feature that makes it the cleaning process easy. Run the self-cleaning cycle and, when the oven cools, wipe it out with a damp cloth.
For ovens without a self-clean option, make a paste of baking soda and water. Spread the mixture all over the inside of the oven, including the door and racks. Let sit overnight. In the morning, spray the interior with distilled white vinegar. This will cause the dried baking soda paste to fizz. Leave this for another two to three hours, then wipe away the grease and grime with a wet sponge or cloth.
Refrigerator
As with the cabinets, remove everything from the refrigerator. This is an excellent opportunity to check expiry dates and discard expired items. Remove magnets and papers from the outside of the fridge to clean the outer panels as well.
Remove drawers and shelves and clean with mild soap and water. Wipe down the inside of the fridge with a multipurpose cleaning spray. Rinse with a wet cloth before replacing drawers and shelves.
Floors
Any crumbs or debris from the oven, refrigerator, cabinets, or counters may wind up on the floor, so cleaning the floor last just makes sense. Damp mop or use a cleaner that is approved for your flooring.
Not sure what cleaners are safe for the various surfaces in your kitchen or bath? Call Kitchens by Oaks at 585.349.8100 and ask to speak with one of our designers. They will be happy to steer you in the right direction.