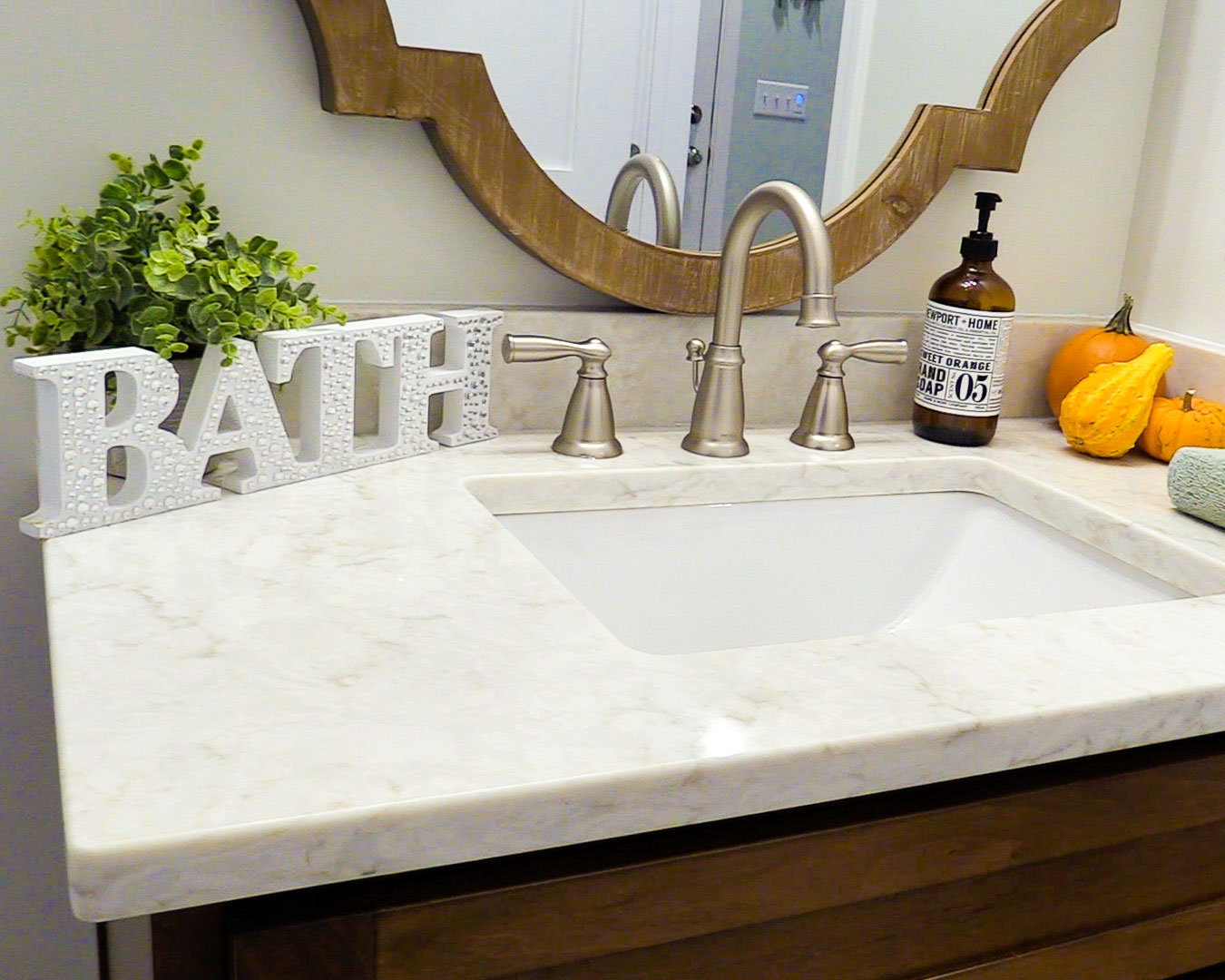 How to Make Your Small Bathroom Seem Bigger
When you have a small bathroom, remodeling is a delicate balance. You can't incorporate everything you'd use in a large bath without overcrowding the room. If you go in another direction and choose a more spartan design, the room will appear sterile. Simply using smaller fixtures and features will result in a bathroom that looks like it's made for kids.
The designers at Kitchens by Oaks can help you work with the space you have — without moving walls — to remodel your bathroom so that it feels bigger and is more comfortable to use.
 Look at Your Layout
When your bathroom was built, it may have been laid out for the convenience of the plumber installing the pipes rather than for effective living. You don't have to feel married to the floor plan! Your KBC designer can work with you to rearrange the fixtures in the room to improve looks and function.
Lighten Up

Dark colors make small spaces feel like caves, so lighten up your bath with pale hues. You don't have to stick to shades of white — think ice blue, seafoam green, or buttery yellow. Trim with white and accent with white fixtures and cabinets. You'll be surprised at how much more open the room looks!
Not a fan of sticking to shades of lighter hues? Add bold color with your bathroom accessories. As time goes on, you can change the color of your accessories and completely update the look of the room!
Light & Mirrors
Mirrors will bounce light around the room, making it appear bigger. Install the largest mirror you can in your space, and choose attractive, bright lighting.
Door Details
Bathroom doors generally open into the room, cutting down the space even further. Consider a pocket door so you can actually use the space a hinged door would cut into.
Rearrange Storage
You may find that you need to pare down what you store in your small bathroom. We can work with you to choose cabinets, shelving, countertops, and drawers, but we have to keep the design functional for the space. This may mean vanity cabinets that are less deep, but still quite useful.
Space-Saving Fixtures
Manufacturers have lines of fixtures that are designed to conserve space. Pedestal sinks, corner sinks, and neo-angle showers are all options to save space without looking odd or affecting the functionality of the room.
Of course, your options depend on your bathroom. At Kitchens by Oaks, you will work with a designer who will create a custom design for your small bathroom. Call  585.349.8100 to make an appointment today.